FREE TEA WITH TODAY'S PURCHASE!
For a limited time, receive your choice of a FREE TRIAL of our bagged tea or loose tea needles with any purchase over $25 - keep it for yourself or share some with a friend! Simply add a trial size to your order and use promo code FREETRIAL during checkout!
(Can not be combined with other offers.)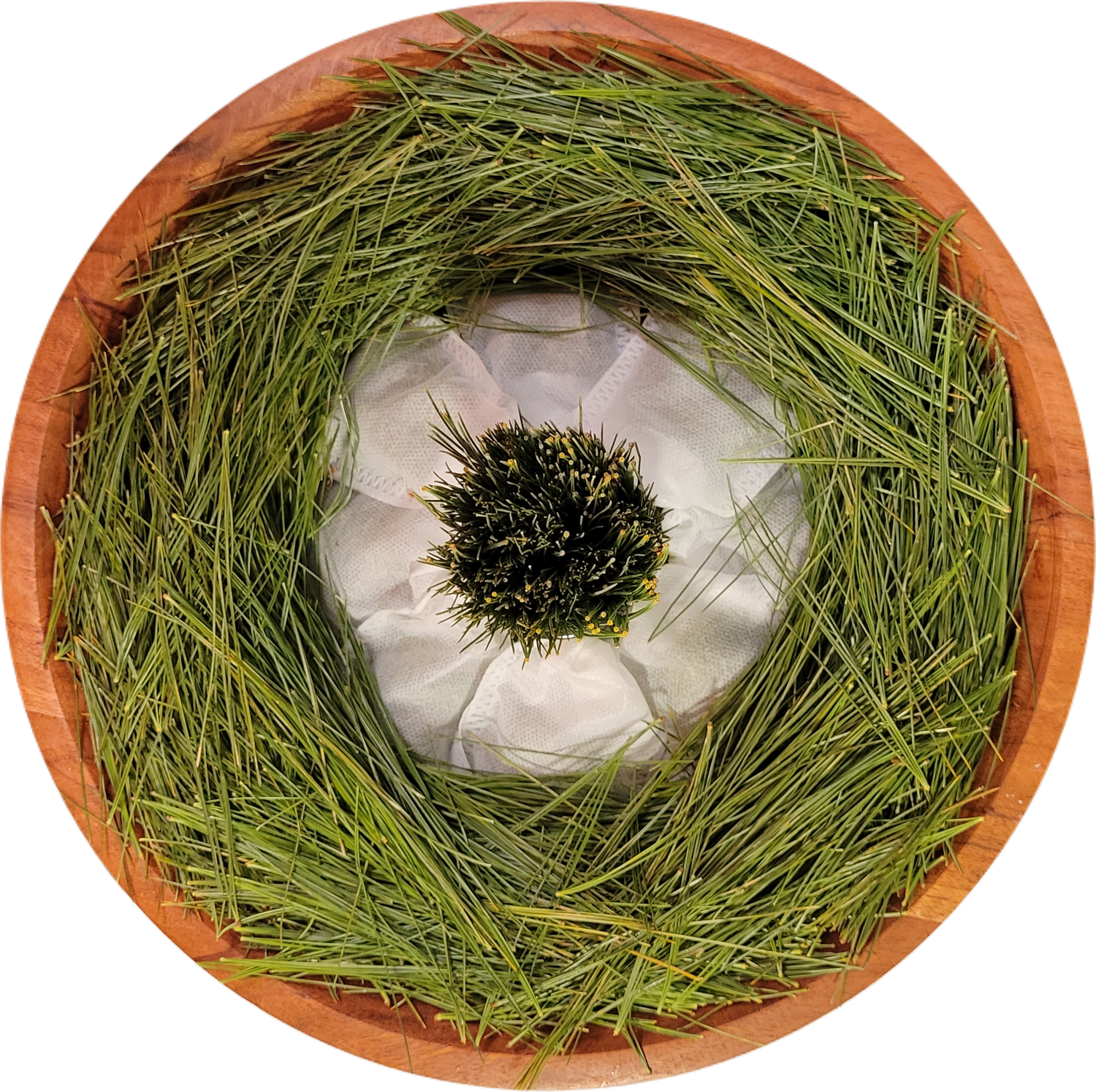 Hand harvested fresh daily from our Eastern White pine trees

Every sip drenches your body with a full spectrum of complex nutrients

Light citrusy taste - wonderfully mild on it's own but blends well with your other favorite flavors (honey, lemon, chamomile, ginger, etc.)

Repair & strengthen your body's cells with each delightful cup while boosting your overall immune system - helping you get & stay healthy

Start a totally natural supplement routine with one soothing cup per day!

works
not scientific but looks like they attack spike protein !
Amazing taste
I had never even heard of this type of tea, but after reading all the benefits, I had to try it and the taste is really refreshing. I don't use honey like I usually do
God`s Natural Medicine
I believe Pine needle tea has made my Health and life better!
Great for the whole family!
As a busy mom of a large family, I found this product very helpful in preventing viruses to run through my house. While drinking the tea daily, my family stayed healthy. This tea is fresh and packaged really well so that there aren't any particles after steeping the tea bag. I continue to order from this shop because of the high quality product as well as the great customer service!
First time i have ever had pine tea..it is very soothing to taste... every time I have a cup it it reminds me of Christmas with the pine tree auroma..
A Quick Word About Storage
Our Pine Needle Tea is harvested and shipped FRESH (think fresh produce) and there may be a small amount of condensation inside the packaging upon arrival. Simply remove your teabags (or loose needles) from the packaging and lay out on a clean towel until dry to the touch - about 15-30 minutes. Then pop them into an airtight container (like a ziplock freezer bag), remove excess air and toss into the refrigerator or freezer. Your tea will stay fresh for 30 days in the fridge and up to one full year in the freezer.
Traditional Steeping Using Tea Bags
This quick and easy traditional method produces a delightful cup of Pine Needle Tea which is naturally light in color and flavor.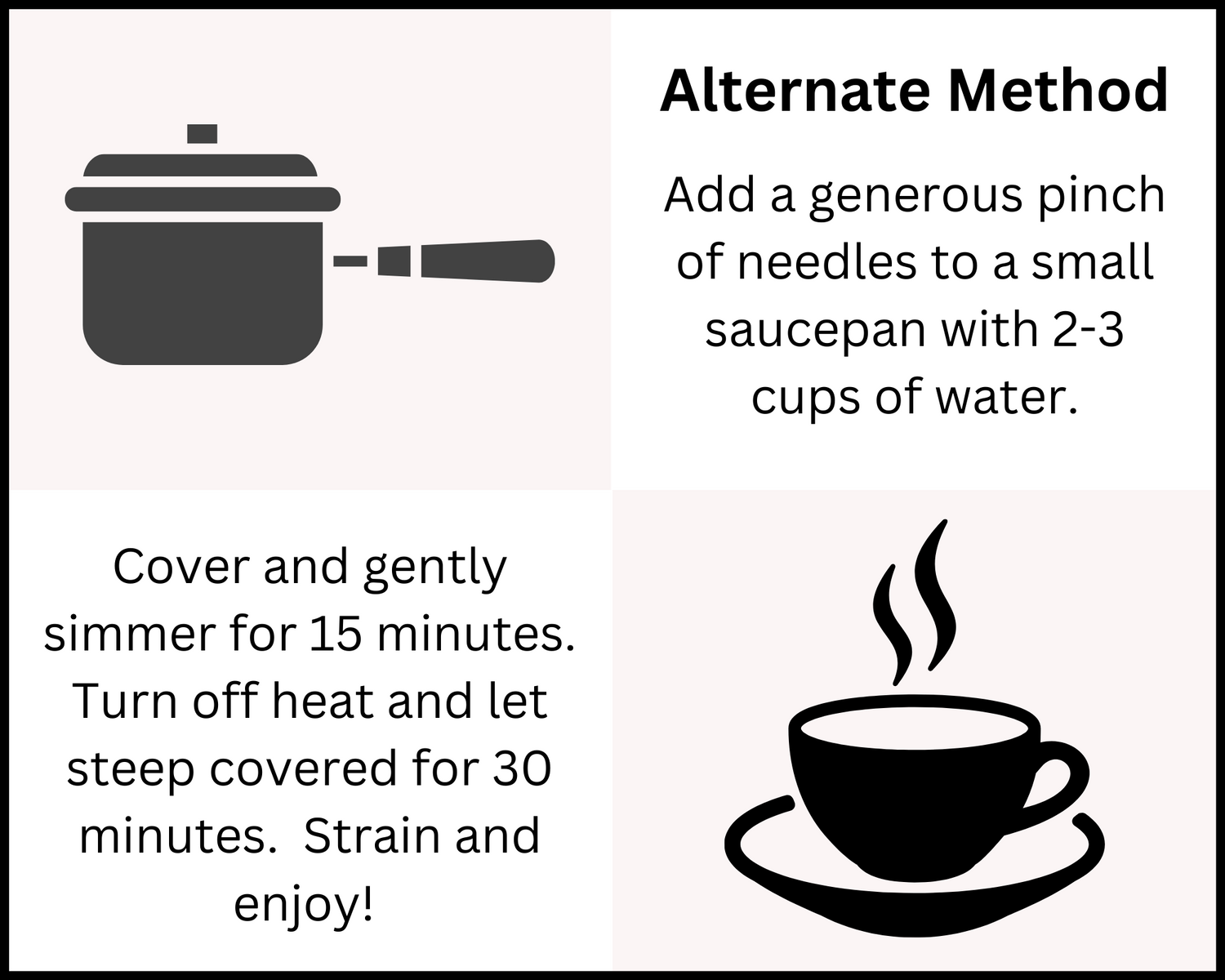 Gentle Simmering Loose Needle Tea
If you prefer a bolder taste, deeper color and richer aroma, this method is for you! Will coax more nutrients and flavor from your needles (may also be done with a tea bag).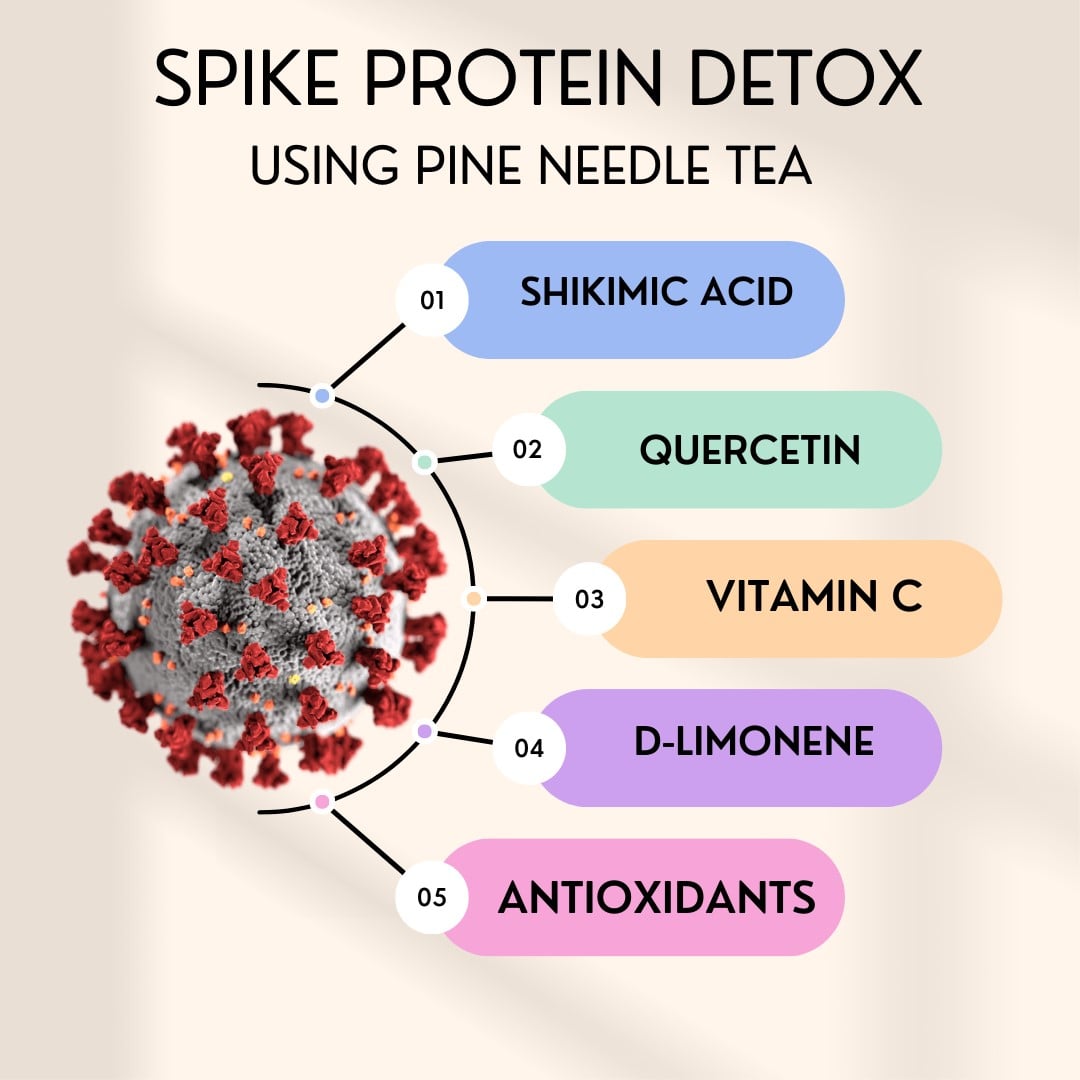 HOW PINE NEEDLE TEA HELPS DETOX SPIKE PROTEINS
Spike proteins attach to your cells' ACE2 receptors, impairing the receptors' normal functioning. This blockage may alter tissue functioning and could be responsible for triggering autoimmune disease or causing abnormal bleeding or clotting. Spike proteins can circulate freely in the bloodstream, attacking organs including the heart (myocarditis), lungs, liver and ovaries.

According to both the World Council for Health and the Bioregulatory Medical Institute, Pine Needle Tea acts as a spike protein inhibitor, strengthens cell mitochondria and helps counteract blood clotting as an anti-coagulant.